Elmotoo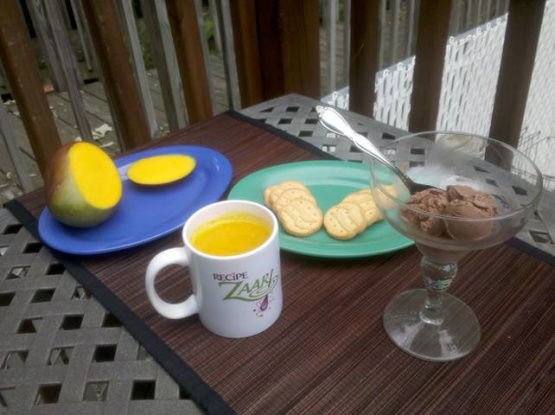 Recipe from fruitguys.com and they adapted it from a recipe found on livestrong.com. This week our organic fruit box has fresh turmeric so i am going to try this out in the morning!
2

tablespoons fresh turmeric, root grated

4

cups water

1

cup soymilk (may sub for dairy milk you wish)

1

lemon, juice only

2

tablespoons almond oil (optional)
agave nectar (may sub honey or maple syrup)
Bring water to a boil and add turmeric. Reduce heat and allow to simmer for 8-10 minutes.
Add milk, lemon juice and almond oil. Stir well.
Strain into a cup and add sweetener if desired.