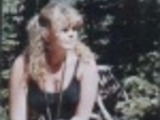 Great lemon flavored chicken recipe. Serve with the onions for more flavor. A bit tart and very tender. 8 hours is marinade time.
Directions
Combine lemon juice, turmeric, garlic and onion in a large bowl.
Add chicken, turning to coat with marinade.
Marinade in fridge for 8 hours or overnight, turning occasionally of marinade doesn't cover chicken.
Remove chicken from marinade.
Sprinkle lightly with salt and pepper.
Grill or broil chicken and onions until done, turning once.
Serve topped with onions.
Most Helpful
Perfect recipe for my husband who just found out he has gallstones . . . it was a huge hit tonight . . . even our picky boys like it . . . I did add thinly sliced shallots for more flavor.
Very tasty chicken. I marinated it overnight, then cooked it on the grill. Did the onions in a grill basket. It was easy and good, and turmeric is supposed to be very healthy for you.
This is very simple and good .. I cooked it in a saucepan with the marinade and my husband enjoyed it for lunch today .. thanks