Prep 20 mins
Cook 40 mins

These tomatoes are absolutely delicious. It is based on a Donna Hay recipe.
Directions
Preheat oven to 180C (or 350F).
Cut the tops off the tomatoes and scoop out the pulp, reserving the pulp.
Heat the oil in a pan and saute onions until lightly browned.
Add tomato pulp and simmer for 5 minutes.
Stir in eggplant and simmer for 5 minutes until tender.
Add breadcrumbs, parsley and season to taste.
Cook, stirring, for 2 minutes.
Remove pan from heat and beat in cheese.
Stir in eggs and mix thoroughly.
Spoon mixture into each tomato shell and arrange in a greased, ovenproof dish.
Bake for 30 minutes.
Most Helpful
For those who are wondering, tasty cheese is an Australian term and refers to any well-flavoured or matured cheddar cheese, but I used parmesan as that's what I had on hand. I halved the recipe for a light Saturday night dinner for two. I don't know how 'Turkish' it is, but it's certainly tasty. One hint - it does need plenty of seasoning.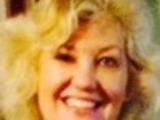 Made this as a vegetarian main dish. Used half tomatoes and small round zucchini which I stuffed with the mixture. I did add a crushed garlic clove together with the onions. Served it with rice...delicious!

what exactly is meant by "tasty cheese"? lots of cheeses are tasty, but I wonder which one was originally intended. Any ideas?