Turkish Soldier Buttons Cookies
Jasper11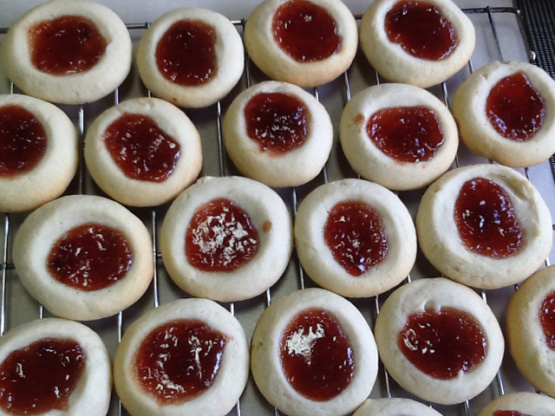 I haven't made them yet but I'm looking forward to baking them.

Very good recipe! I made one batch with raspberry-rhubarb jam and another with pineapple preserves...YUM!!! I am adding this one to my Christmas cookie tray! Thanks for a fabulous recipe!
Preheat oven to 350 degrees Fahrenheit.
Lightly grease a cookie sheet.
Mix together flour, powdered sugar, butter, egg, and vanilla.
Shape dough in to 1-1/2 inch rounds; place on cookie sheet.
Press down the center with your thumb.
Fill each hole with jam.
Bake 12 minutes or until the bottoms are lightly browned.