oh noel!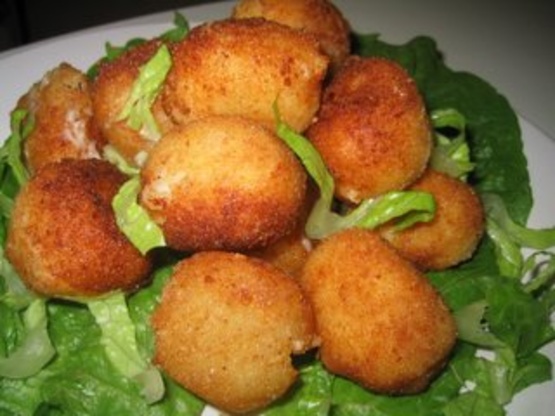 Oh so delicious! These cute little balls of yummy are quick and easy to make. See for yourself how easy it is to make this Turkish appetizer for you next party. I usually double up on everything so I have enough!
these are really really tasty. I know it's silly, but I baked them instead and it worked really well.
Melt the butter in a pot and add in the flour and stir. Pour in the milk slowly and stir constantly. The milk and flour should be blended very well. You can use an egg beater if necessary. Finally add in the cheese, shrimp, lemon juice, salt and pepper, and cook for a few minutes.
Put the mixture in a bowl and let it cool in the fridge. Sprinkle some flour on the counter. Put the mixture on it, and separate it into ball shapes. For each piece, first egg wash, then roll in the breadcrumbs.
Heat up the sunflower oil and fry the pieces until they're a light golden colour. Soak the extra oil with a paper towel. Decorate with a bed of green lettuce and serve while still hot.