PanNan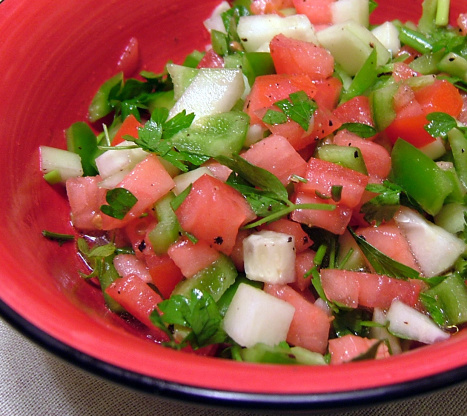 This delicious fresh vegetable salad is found on dining tables throughout Turkey and served prior to the main course.

This was quite good made from winter produce. But I just know that this will be AMAZING with fresh summer produce out of our garden. It would be wonderful with any kind of meat and my husband wants to try it on top of a burger. Thanks Geema!
Combine all ingredients in a bowl and chill for at least 1 hour before serving.