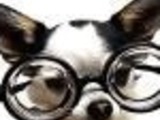 A lovely traditional Turkish sweet. If you start with hazelnuts that have been skinned, there's very little effort involved. The one hour prep time includes about forty minutes where all you do is stir the nuts at ten minute intervals.
Directions
In a large shallow baking pan, toast hazelnuts in 325º oven, 15 minutes, stirring occasionally.
Meanwhile, beat egg whites until foamy; gradually add sugar and salt, beating until stiff.
Fold in toasted hazelnuts.
Melt butter in same pan; spread nut mixture on top.
Bake 30 to 40 minutes at 325º or until nut are browned and butter is absorbed.
Stir nuts thoroughly every 10 minutes during baking.
Most Helpful
Mmmmm, I enjoy hazelnuts but never thought of treating them like this. They are a pain to skin so I didn't bother and the finished product didn't suffer at all. Seriously, who doesn't like crunchy coated nuts! :D

Unusual but very good. Made it with half hazelnuts, half almonds (and didn't skin either one). We actually preferred the almonds, but only slightly. I also forgot to stir it as per the last step. That turned out fine, it just formed a flat cookie that I broke apart afterward like toffee. It was a great flavor combination of sweet, buttery, salty and nutty.
Oh wow. These are superb. It is very cool to have found--in April--perfect holiday gifts. I am SO GLAD I tried them. Utterly delicious!