awalde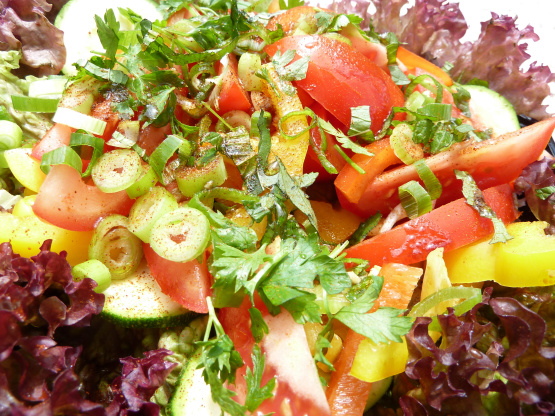 I love this dressing! It's so simple and yet the taste is so complex. I ended up dipping slices of cucumber in the remains of the dressing (after eating more than my fair share of the salad) -- MUCH better than chips in dip. I did use Aleppo pepper instead of the pepper flakes or cayenne.
Thanks, Umm!
In a small bowl, combine the garlic, olive oil, molasses and crushed red pepper. Season the dressing with salt.
In a large bowl, toss the tomatoes with the cucumbers, scallions, green bell pepper, onion, parsley and mint.
Pour the dressing over the salad and toss well.
Serve at once or refrigerate for up to 1 hour.
Enjoy!