Directions
In a small bowl, combine the garlic, olive oil, molasses and crushed red pepper. Season the dressing with salt.
In a large bowl, toss the tomatoes with the cucumbers, scallions, green bell pepper, onion, parsley and mint.
Pour the dressing over the salad and toss well.
Serve at once or refrigerate for up to 1 hour.
Enjoy!
Reviews
Most Helpful
I love this dressing! It's so simple and yet the taste is so complex. I ended up dipping slices of cucumber in the remains of the dressing (after eating more than my fair share of the salad) -- MUCH better than chips in dip. I did use Aleppo pepper instead of the pepper flakes or cayenne.
Thanks, Umm!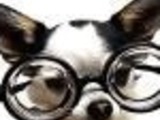 Ï prepared this salad with this wonderful dressing on a lollo salad bed.
I substitute the red onions with the green ones as I still have some to use and as I like sooo much.
All my family enjoyed it and the pomegranade molasse came as good change to vinegar or lemon juice.
Thank a lot for this recipe!

Looking forward to Spring, always brings this first bite of salad right to the forefront of goodness. I followed this exactly, even right down to the red pepper flakes. Although I confess to subbing red pepper for the green pepper. This was the pinnacle of goodness and one that I can hardly wait to have again, and again this summer. I love the pomegranate in this, and it was just perfection! Made for *Diabetic Tag* March 2010