JustJanS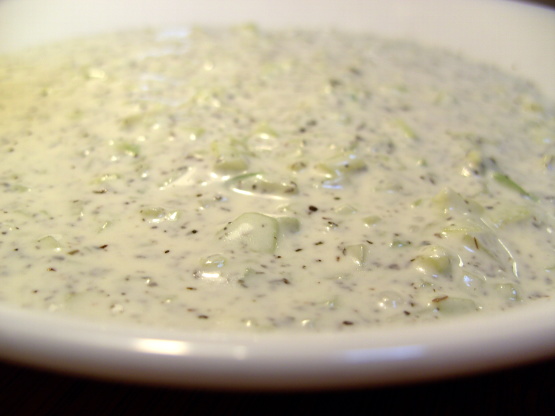 A refreshing dish that usually takes place of a plate of salad. Very refreshing on hot summer days. Can be used as an appetizer or as a dip.

I used garlic powder and fresh mint. After grating the cucumber, I only used the pulp and drained the liquid. Also, there isn't any need to add water. This should be a thicker dip. It tastes exactly like the dip available in restaurants and delis in Istanbul.
Place yoghurt in a large bowl.
Add all other ingredients, except salt and water, and mix thoroughly.
Add water until required consistency is achieved.
Stir in some salt, taste and add more if required.
Chill in refrigerator for about two hours before serving.