Turkish Cabbage Salad (Lahana Salata)
Susie D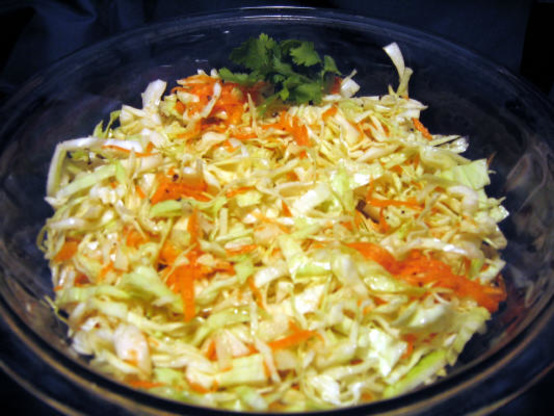 We actually had this during our last trip to Turkey. This recipe is incredibly simple and easy to prepare - exactly as it is intended to be. Olives may be used as a garnish, if desired.

one of the nicest , freshest , cole slaw type salads we've had in a long time. Simple , easy and quick and with flavour too. Thanks for posting, we will be making this again.
Cut the cabbage in half and discard the outer tough leaves and the inner core.
Cut each half into quarters and wash under cold water.
Place each quarter on its side and slice very thin slices with a sharp knife.
Place cabbage and carrots in a bowl and dress it with salt, pepper, oil and vinegar or lemon to taste.
Toss well with enough dressing to suit your taste and serve.