loof751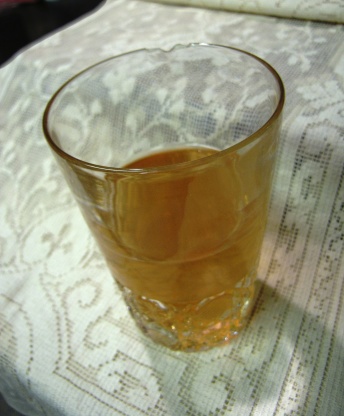 I found this recipe online & decide to post it here for safe keeping.

Lovely! Very relaxing. I used 1/2 the water and apples. Added 4 crushed cardamom pods. I just find that if you don`t dry your own apples this can be expensive. It would be easy to buy cider or apple juice and add spices and honey which I didn`t use. I will leave mine on the stove to sit overnight to steep and enjoy reheated for breakfast. The apples with get used in maybe pancakes or a sauce for pork. I don`t know yet but do be sure to use them. Thanks!
Place all the ingredients except the honey into a saucepan. Bring to a boil then reduce heat & simmer for 15 minutes.
Strain the hot tea into a teapot. Make sure to gently push on the apples to remove all the liquid.
Sweeten with honey then pour into tea glasses.