Turkey With Cranberry Brine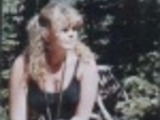 I love brining my turkey during the holidays. In my opinion, turkey always tastes best with a dab of cranberry sauce on it, so I decided to to include that wonderful taste in a brine. The results were better then I had hoped for. This recipe includes the brine, turkey preparation, and instructions for a simple gravy. Prep time is also the brine time.
Directions
24 hours in advance, wash the turkey and remove the neck and giblets from the cavity and neck; reserve for broth.
Mix together in a large pot 1 of the onions, 2 stalks celery, 2 carrots, 6 garlic cloves, peppercorns, 3 sprigs each of the rosemary, thyme and sage, 6 sprigs of the parsley, kosher salt and the cranberry juice; heat and stir until the salt dissolves and mixture begins to simmer; remove and let cool to room temperature.
Place turkey in a very large pot or turkey bucket and pour brine over to submerge, adding cold water if needed; refrigerate 24 hours.
Remove turkey from brine and rinse well; dry with paper towels. (It will be a lovely shade of pink but don't worry, it roasts a beautiful mahogany color).
Season turkey cavity with salt and pepper.
Place 2 stalks chopped celery, 2 chopped carrots, apple, orange, cranberries, and 4 garlic cloves inside cavity.
Make a nest of 1 med chopped onion, 1 chopped celery stalk, 1 chopped carrot, 4 crushed garlic cloves, 3 sprigs each rosemary, thyme and sage, 6 sprigs parsley and 3 bay leaves in a large roasting pan.
Place turkey on top of the vegetables and herbs.
Put butter pats on the turkey or between the skin and breast meat.
Roast in a 350°F (175°C) oven for 45 minutes.
While turkey roasts the first 45 minutes, prepare a broth by placing the giblets in 5 cups of water; simmer to create turkey stock adding more water as needed; remove giblets. (You can chop the giblets and remove the meat from the neck and add it to your stuffing or discard it if you don't wish to use it. You can skip the turkey stock step and use canned chicken stock if desired. You will need 5 cups).
After the first 45 minutes of roast time, pour half of the stock over the turkey; roast another 45 minutes and pour the remaining stock over the turkey.
Continue to roast your turkey; basting with the juices from the bottom of the pan until the turkey has reached an internal temperature of 165 to 175°F (74 to 80°C).
Remove from the oven and tent with foil; allow to rest for 10 or 15 minutes before carving.
Strain and use the liquid in the bottom of your roasting pan to make gravy and to moisten your stuffing if desired.
Simple gravy:.
Discard herbs from the bottom of the roasting pan and measure out 1 cup of the vegetables and 3 cups of the juices; puree in a blender. To thicken, add more vegetables, to thin, add more pan juice. Pour through a mesh strainer to make a smooth gravy.
Most Helpful
We had a 22lb turkey cut down the middle for another use. Decided to try this instead for thanksgiving. We also used a 64 oz jar of cran-apple juice so did not use the apples. Marinated overnight and then put the bird split side down and smoked it about 4 1/2 hours on the Treager before finishing off to the right temp and then tenting the halves and letting them rest. Must say it was as the family said " You out did yourself on this one! Thanks for making me look so good. I had never split a turkey before but do believe it made a difference with the brine. Am going to try splitting our next turkey too.
I normally fry turkeys for Thanksgiving, but this year we decided to roast. I decided to give brining a try because there is nothing dryer than a roasted turkey breast. I have to say, brining is definitely the way to go. Our 25lb bird was so juicy and succulent, we may not go back trying. As for the cranberry; well I may not do that again. Frankly I didn't feel the cranberry imparted any cranberry flavor, but the sugars in the cranberry caused the bird to burn. I should have gotten a clue from the picture posted for this recipe. I had to cover the bird with foil for the last hour or so to keep it from turning completely black, and I was roasting at 325. Next year, if I brine, I'm going to omit the cranberry and add habanero peppers.
I did this as a dry run in September using an 8 lb chicken and it turned out really nice! I ended up following your directions with the recipe stuffing instead of using my own. Since I did not have any cranberries at this time of year for the stuffing I used some jarred cranberry sauce and stirred it all up with the other ingredients for the stuffing. I did follow the chef's advice about taking the 8 lb chicken out in the morning (about 10 hrs) instead of brining for the full 24 hours however I think that it could have probably stayed in the brine for the full 24 hours. It did have tinges of pink when it was raw and even though it tasted fantastic the flavour of the cranberry was fairly faint. I feel it could have been more for my taste even though originally I thought the cranberry taste would overpower but it did not! More cranberry flavour could possibly be resolved by used real cranberries on Turkey day. The chicken did come out looking as if it was burnt, but it definitely was not! It was juicy and delicious! After I had made the recipe, I was advised by the chef to put some foil over the delicate parts of the bird during the first part of the roasting and then remove it later to get a more even colour. Thanks Karen for the great recipe and your quick replies on advice! I am going to give this a go for Thanksgiving with a big ol' turkey this year! Watch this space! :) EDIT: I did do this for Thanksgiving and got rave reviews from my hubby and guests. Moist and delicious. I did do my giblet stuffing this time so omitted that part of the recipe. Just sorry I couldn't get a better picture as everyone couldn't wait to eat!