Sara 76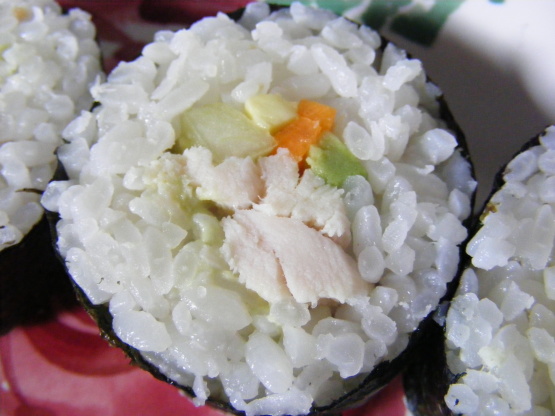 We made this to use up some of our leftover Christmas turkey. It was delicious!
Place the nori on a bamboo mat, shiny side down.
Spread 1 Cup of rice on the nori.
Spread 1 tspn of wasabi along the edge of the rice.
Arrange half the turkey, avocado, carrot, and cucumber along the edge of the rice.
Using the bamboo mat, roll the nori, forming a log.
Moisten the edge of the nori with water to seal.
Cut in half to form 2 single serve rolls, or cut into 6 finger food slices.