Turkey Stew Casserole With Yam
katii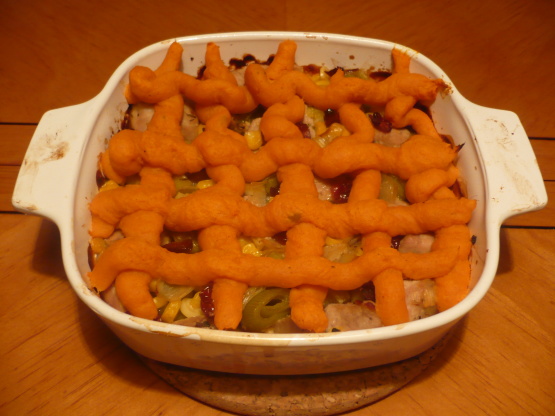 A unique casserole with earthy fall flavours. Great on Thanksgiving!
Brown turkey in oil over medium heat; remove to a casserole dish.
Stir-fry leek, celery, and garlic in the same frying pan for 3 minutes; spoon over turkey.
Combine broth and cornstarch; mix well and pour over turkey and vegetables.
Add bay leaf, thyme, oregano, salt, and pepper; stir to combine.
Bake, covered, in a preheated 350* oven for 45 minutes.
Add corn and cranberries; stir and bake, covered, for an additional 15 minutes.
Combine potato with sugar, egg, salt, and pepper until smooth.
Spread over casserole, or pipe in a lattice design.
Lightly mist with cooking spray and bake, uncovered, for about 20 minutes until lightly browned and hot.
Enjoy!