Turkey Soup for the Slow Cooker
Prep 20 mins
Cook 4 hrs 30 mins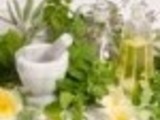 This is how I take care of the turkey carcass. But you can make this soup by following the directions and using 12 cups of chicken broth with 1/2 teaspoon of poulty seasoning. You can freeze the carcass and make the broth when convenient for you.
Directions
Turkey Broth:.
Put the turkey carcass in your slow cooker on Low with an onion, celery stalk,a carrot, salt and pepper,bay leaf, 1/2 poultry seasoning, 2 teaspoons chicken powder and water. Cook on Low overnight.
Next morning, strain the both and pour it back in the slow cooker.
Remove turkey meat from bones, set meat aside.
Soup:.
In the slow cooker with the broth, add onions, garlic, carrots, celery, thyme, salt and pepper.
Cook at High for 4 hours; add turkey, noodles, and parsley.
Cook another 1/2 hour.
Enjoy!
NOTE: Cooking time doesn't include the overnight that your broth is cooking.
Reviews
Most Helpful
this did fill my 6 qt. crockpt to the brim! Was so worth making homemade broth. turned out delicious and amazed at the meat i got from carcass in addition to what i had carved. Thank you

I started making this soup back in 2009, and while the soup maybe a bit time consuming, in the end you will have a really delicious tasting soup. I cooked this soup in my 6-quart slow-cooker (which I highly suggest one uses a 6-quart slow-cooker), and I cooked the broth ingredients... the turkey, vegetables, spices, and water overnight and for 13 hours. I did however, add a bit more of the bouillon granules (2 Tablespoons) as per instructed in the cooking directions, and not the 2 tsp., as listed in the ingredients, but I only added 1/4 teaspoon of the pepper (rather than a 1/2 teaspoon), plus I also added 2 bay leaves. After straining the broth, and returning it to the slow-cooker, I ended up with 10-1/2 cups of the broth. When it came to adding the ingredients to make the soup the next day, I only added a 1/2 cup of diced onion, (rather than the 2 onions) and I thought that was more than enough onion (taste wise). But, I did add 4 carrots, thinly sliced (rather than the 2 carrots) or you can use 12-ounces of sliced baby carrots in place of the 4 carrots, plus I added 2 large cloves of garlic, minced. Instead of chopping the celery, I thinly sliced it, and the total amount of spices I added to the recipe were as follow... 1/2 tsp salt, 1/4 tsp dried basil leaves, 1/4 tsp dried majoram, 1/4 tsp dried oregano, 1/4 tsp dried thyme, and 1/4 tsp ground black pepper, but the next time I will just add an 1/8 tsp, or omit the additional pepper all together. As for the noodles, I added 8 ounces (2 cups) of Rotini (spiral shaped pasta). Also, I did add 3 - 4 cups of turkey meat. One more thing... when adding the parsley, I used dried parsley, and just added 1 teaspoon. Thank you Sage for posting this slow-cooked soup recipe. It was an easy way to make a soup with your leftover turkey carcass, meat, etc... Plus it was very good!!

Sage, I was looking for a slow cooker recipe for this soup. This is delicious and so easy. I did not use the turkey carcass, just tossed in some of my cut up turkey meat. Doubled the thyme and poultry seasonning. Used "chicken base" that comes in a jar instead of bouillon. Used 7 oz Pennsylvania Dutch broad noodles. Delicious!! Great with a slice of Italian bread. Thanks for sharing. Chef #720649
Thanksgiving Tips & Ideas >