Sageca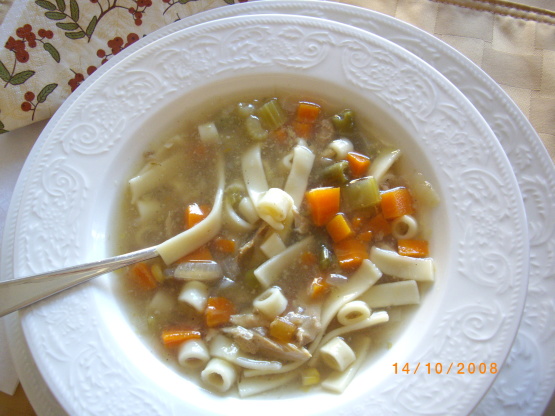 Recipe by Tish
I was trying to figure out what to do with my turkey after Thanksgiving and this is what happened. I really thought it was wonderful! You could do this in a slow cooker with little alteration...it would just take longer.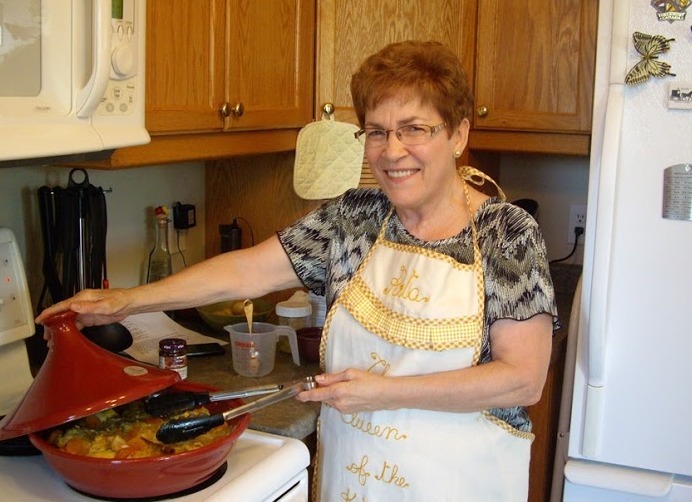 Top Review by Sageca
I made a few changes bit it's the best Turkey Soup. I put the turkey carcass in my Slow cooker at Low with an onion, celery stalks,a carrot, salt and pepper,bay leaf, poulty seasoning and let is cook overnight(app 10 hours.) Next moning I left my both in the slow cooker but spooned out all the bones,turkey and vegetables. Removed turkey meat from bones,set meat aside. In the slow cooker I added a chopped onion, the celery and carrots, let it cook at High for 4 hours; added the turkey meat and some noodles.It is the BEST! I just thought you might be interested in finding out how I made it work in my Slow Cooker.This is a keeper; thanks for posting! I wanted to mention that I removed 1/2 of my soup before adding the pasta and froze it. Next time I want turkey soup; all I have to do is add the noodles. Rita
Place turkey carcass into a stock pot and cover with water.
Bring to a low boil and cook until meat falls easily from the bone.
Pour stock and bones into a colander with a bowl underneath to catch the stock.
Separate the meat from the bones and put meat into stock.
Return the stock to the stock pot.
Put pot back on low heat and put in rosemary, pepper, carrots and celery.
Cook until soft.
Take about 2 cups of stock out of pot and stir fettuccini sauce mix into it, then slowly stir it into the stock pot.
Cook at least 10-15 minutes.
Stir in noodles and cook 10-15 minutes or until the noodles are done.
*Soup is thicker and creamier next day.