ChefLee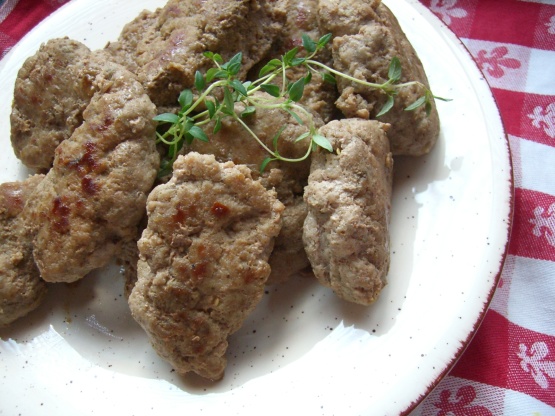 Got ths wonderful recipe from Taste of Home and it was created by Sally Brassfield of California, Maryland. Sounds so yummy. I am going to try it and wanted to pass it on to all you recipe-teers so you could enjoy it too.

These are really good turkey sausages! I had been using another recipe that I liked, but just for a change I tried this one. This one is sooo much better. I like that it has so few ingredients, and has that yummy classic sausage taste. These taste excellent with pancakes and syrup. I made them into mini patties and froze some of them for another time.
In a bowl, combine first six ingedients and add a pinch of allspice.
Add ground turkey to the bowl and mix until it's all combined.
Shape into 6 patties.
Lightly coat a skillet with nonstick coating spray.
Cook on both sides until the meat is no longer pink for about 15 - 20 minutes.