Turkey Sausage and Lemon Pasta
AlainaF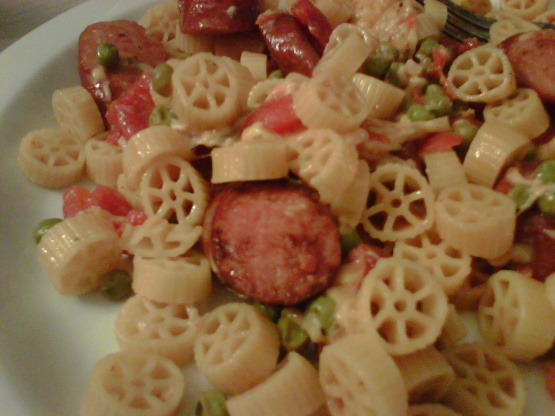 This dish is my idea of a perfect weekday meal: quick, cheap, nutritious and delicious! Protein, carbs, vegetables, and healthy fats. Husband had seconds, which he doesn't usually do.
Cook pasta, drain and set aside.
Heat oil in large skillet over medium heat, and add sliced sausage. Cook, stirring frequently, for 4 minutes or until lightly browned.
Add garlic and cook, stirring consistently for 1 minute.
Stir in tomatoes, herbs, peas and lemon juice, and cook for 2 minutes.
Add pasta and toss.
Top with shredded cheese and serve.