teresas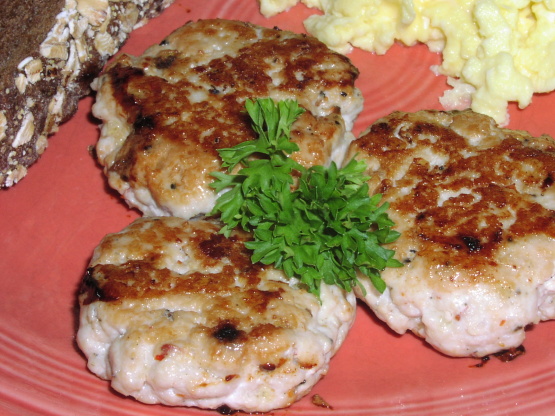 There are lots of turkey sausage recipes here on 'Zaar, I couldn't find any like this. This is the sausage recipe that I used to make when my daughter was little and had severe food allergies. The mixture needs to be refrigerated over night to blend the flavors. I still use it to this day.

Really enjoyed the ease and taste of this recipe. I originally made it to use in recipe #424591 but planned to fry some up for breakfast. I still have some left so going to freeze them. DH thought it needed more salt. I think next time I will increase the spices (especially the red pepper) just a tad to give it even more flavor. Thanks for posting. :)
Combine all ingredients and mix well.
Refrigerate over night.
Shape into patties and fry until cooked through.