Turkey Sandwich With Cranberry Aioli (Low Fat)
berry271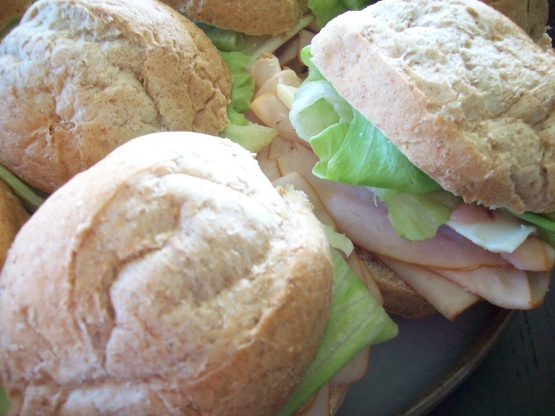 A delightful turkey sandwich complimented with a cranberry rosemary aioli. Flavorful yet low fat. From The Most Decadent Diet Ever cookbook by Devin Alexander, author of The Biggest Loser Cookbook.
Whisk the cranberry sauce, mayonnaise and rosemary in a small bowl, until smooth and well combined.
Place on slice of bread on a plate. Pile the turkey evenly on top of it. add the lettuce. Spread the cranberry mixture evenly over the second slice of bread and then flip the slice atop the sandwich. Serve immediately, or wrap tightly in plastic wrap and refrigerate until ready to serve.