Asha1126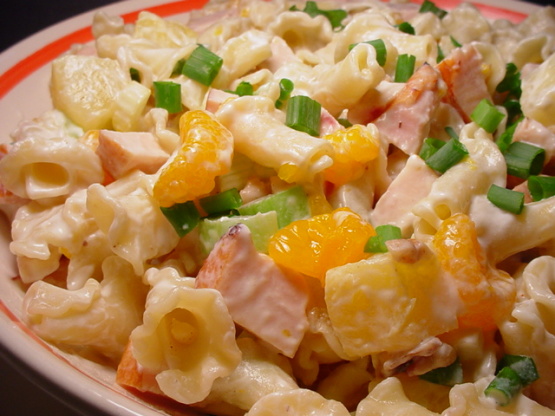 This is another delicious warm weather salad from my Pillsbury cook booklet from 1990. It is delicious and makes a pretty presentation. So refreshing!!! Hope you enjoy!!!

I have been making this salad since the 90's. It is always a hit wherever I take it. My only suggetion is when adding the mandarin oranges do so at the very end as too much stirring breaks up the segments. Other than that I highly recommend trying it for your next BBQ.
Cook pasta to desired doneness, drain and rinse with cold water.
In a large bowl, combine all of the salad ingredients.
In a small bowl, combine all of the dressing ingredients, mixing well.
To serve, pour dressing over salad mixture and toss gently.
You may wish to serve salad on pieces of lettuce.