Turkey Porcupine Meatballs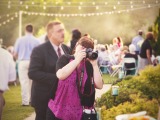 This is one of my favorite meals. We make it at least once a month. I love to serve it with cream cheese corn and green beans. The original recipe for Porcupine Meatballs calls for ground beef, but after we tried ground turkey, we never went back.
Directions
Preheat oven to 375.
In a large bowl, mix the ground turkey, rice, 1/2 cup water, onion, garlic powder, pepper and salts.
Form into golf ball size meatballs and place in a 2 quart casserole dish.
In a bowl, mix the tomatoes sauce, worchesterchire and 1 cup water.
Pour over the meatballs. Cover and bake for 1 hour.
Most Helpful
These were absolutely delicious! I used 90 second brown rice (cooked).

This is a wonderful recipe. Made it exactly as the recipe called for and would not make any changes to all the times I will be making this in the future. Whenever I get a thumbs up from the family I know it is a winner. Thank you so much.
Loved this! I changed a couple things due too not having some ingredients. In place of celery salt, I used a tsp of red pepper flakes. I used Jasmine Rice, a large can of chunky tomato sauce and a can of tomato soup. Pepper flakes have an extra little kick! Yummy