Parsley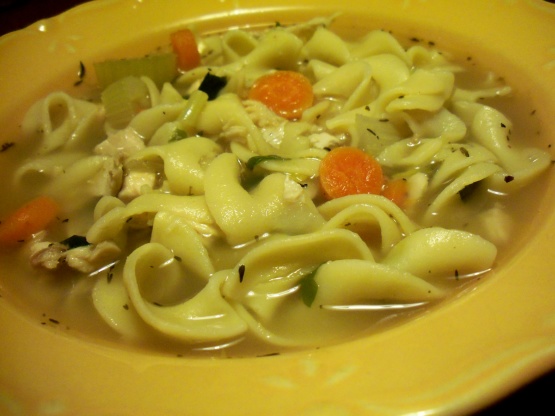 What can be better than a soup from Thanksgiving big bird.
Bring turkey stock to simmer in large stockpot or Dutch oven over medium-high heat.
Add onion, carrot, celery, thyme, and 1 teaspoon salt; cover and simmer until vegetables are just tender, about 10 minutes.
Add pasta and reserved shredded turkey meat from stock; simmer until pasta is al dente, 10 to 12 minutes.
Stir in parsley, adjust seasonings with salt and pepper; serve.