Turkey, Mushroom, Tomato Alfredo
Rebbecca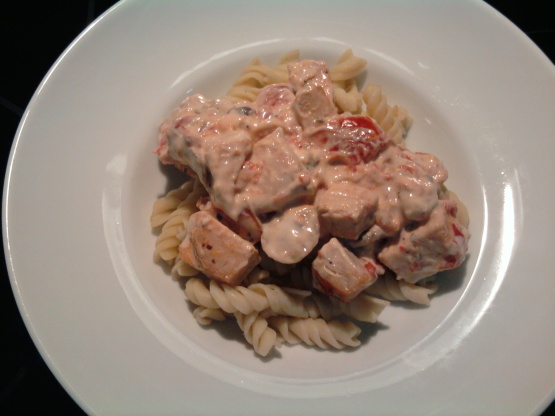 It is just something that I threw together one night. I needed something that was real quick and easy. I used precooked turkey, presliced mushrooms and canned tomatoes.
Cook and drain pasta as directed by box.
In large skillet, heat mushrooms, turkey and tomatoes over medium heat for 5-8 minutes; or until heated. Once heated, drain and return to skillet.
In medium saucepan, heat Alfredo sauce over low heat. Once heated add to skillet and mix Alfredo, mushrooms, turkey and tomatoes.
Serve over pasta.