Lawsome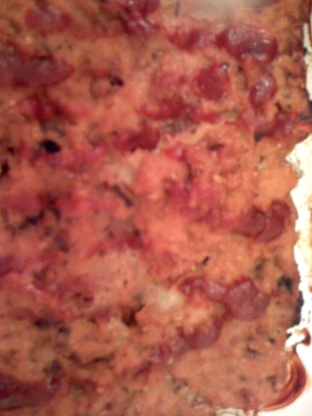 My mom found this great recipe in a Susan Branch cookbook. The flavor is unique, and it's healthy, too!
Put vegetables through the food processor until finely chopped.
Saute vegetables in olive oil over high heat for 7 minutes.
Let cool.
Mix egg whites, A-1, green onion, ketchup, parsley, salt and pepper.
Process bread in food processor.
Combine breadcrumbs, turkey and vegetables in a large bowl.
Place mixture in either a loaf pan or a 8/9 in square.
Bake at 350 for approximately 50 minutes.
Note - bake time will depend on choice of pan.
Optional - top with more ketchup!