Derf2440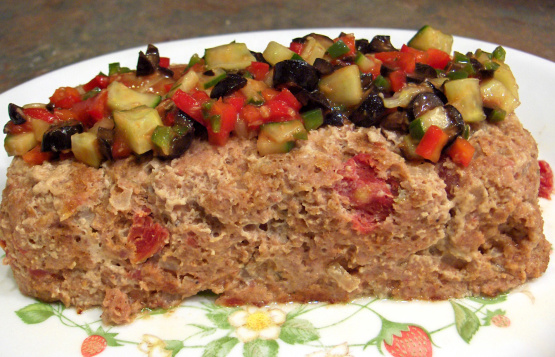 I would call it a turkey loaf but this is what the low-fat cookbook calls it. Freezes well.

Nice turkey meatloaf, but we found it to be a little bland and a little loose. I had some leftover fresh salsa with black ovives, so I livened it up a bit by spreading it as a topping on the meatloaf. Also had stewed tomatoes left from another recipe so chopped them and used them up instead of the sauce.
Preheat oven to 350 degrees F. Lightly spray loaf pan or baking sheet with non-fat cooking spray.
In a large bowl, combine all ingredients and mix well.
Form meat mixture into loaf shape if using a baking sheet or place into loaf pan.
Bake for 40 minutes, until firm to the touch.