Prep 15 mins
Cook 15 mins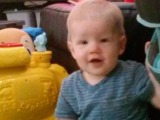 This is another one of my favorite recipes. You can use Pace "HOT" or "MEDIUM" strength chunky salsa for this recipe.
Directions
Cook turkey in a large skillet over medium-high heat until browned, stirring occasionally, about 5 minutes.
Drain off any fat.
Add oil to skillet and heat until sizzling.
Stir in scallions, garlic, cinnamon, coriander, cumin, oregano and thyme.
Cook, stirring, for 2 minutes.
Gently stir in hot or medium chunky salsa and mango.
Cover and cook until heated through, about 2 minutes more.
Serve over brown rice.
Most Helpful
Nice dishes, but found a bit unbalanced in flavour, so I have adjusted by added some hot pepper and smoked paprika.
Came across this recipe during the Zaar World Tour and decided it was a must try both for it's ease in preparation and the spice combinations. I did not have ground turkey breast and instead ran a section of a whole breast through the food processor. Since the meat was rather lean I used part of the oil in the initial cooking. I liked the use of mango as a twist on the more traditional inclusion of raisins. On tasting I really found the amount of cinnamon to be overwheling in relation the the other ingredients. I think a 1/2 teaspoon would be enough. To adjust, I added an extra 1/4 cup of salsa, 1/4 teaspoon cumin and a pinch of red pepper. For me that seemed to bring the combination a bit more into balance. Thanks Melody.

I used very lean turkey, and didn't drain it, so didn't add the canola oil. This was incredibly delicious!!!!