Turkey Köttbullar With Spinacheese Sause
Aguslawa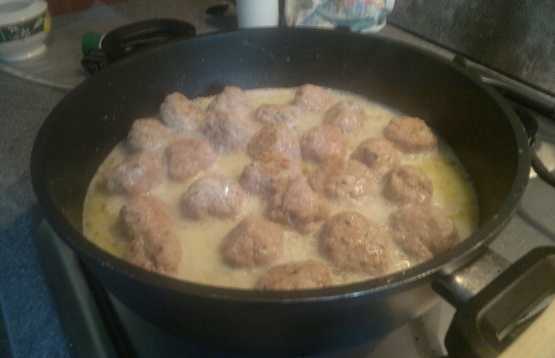 This is a fairly quick, yummy recipe for those of us who want to mix and match various regional dishes.
Mix the meat with 50g of the cheese, cheese soup powder,pepper and salt until you have a smooth paste. Defroze the spinach.
Mix the warm spinach with the rest of cheese and let it cool.
Make meatballs out of your meatpaste and warm up some olive oil on the frying pan. Put the meatballs onto the pan and let it sit like that for about half a minute. Shake the pan to make the balls roll over.
Mix a tablespoon of spinach and cheese sauce with a cup of water and pour on the balls. Let them absorb the water and reduce what's left on the pan.
Fry the meatballs for at least 15 minutes, rolling them over every 2 minutes at least. Pour the remainder of spinacheese sauce of the balls, mix well on the pan and serve while hot.