Turkey Injection Sauce With Honey, Herbs and Spice
Rita1652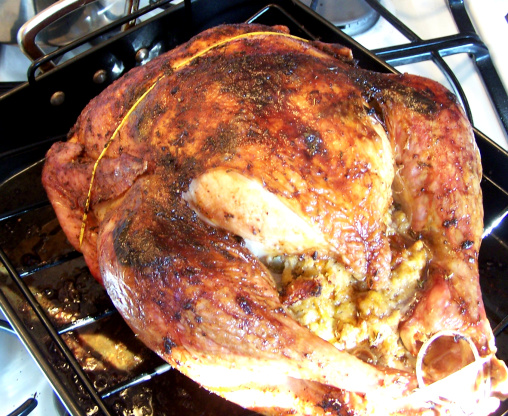 This spicy sauce is scented with rosemary, sage, thyme and bay slightly sweet and spicey! feel free to enjoy with more heat add a crushed garlic clove or sweeten as you like! This injection solution gives your Turkey, Chicken, Pork, or Beef delish flavor and moisture.
Top Review by Kim F.
I started prepping my turkey 2 days prior and I have to say: this recipe was AMAZING! My husband, my teenage daughter (which I really must say: is a VERY picky eater) & myself, loved this flavorful recipe! From the aroma smell to the taste, this was a hit with my family! I will continue using this recipe! Thank you.
Mix all ingredients in a pot and simmer for five minutes.
Cool.
Strain cooled sauce.
Using an injecttion needle inject liquid into the turkey throughout all the breast and thighs.
Making one hole inject 1/3 of the liquid and move needle 1/3 of a turn to inject a 1/3 turn again and inject remaining.
(This is so you are not putting holes all over the turkey).
2 injections per thigh and 3 per breast should be good.
This can be marinaded 1-24 hours before you cook the turkey. Any that oozes out rub gentle over the turkey.
Proceed to grill, fry or roast your turkey.