Rita1652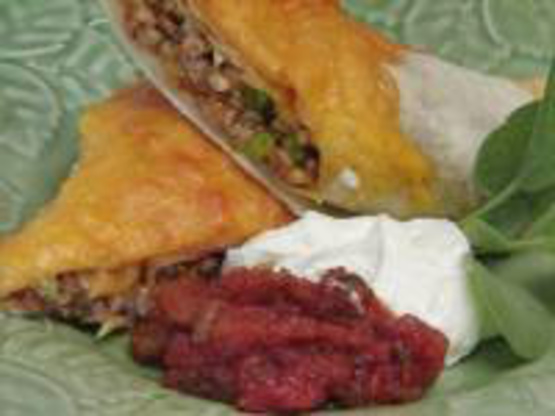 Make these as spicy as you like. Just add spicy hot salsa or add more jalopeno.

Top Review by ellie_
Very tasty, but thought they were more like buritoes than enchiladas. I only got 6 enchiladas but I may have used a larger size tortilla than the chief used. I think these would be better with some tomato sauce in the pan so they would be more like I was expecting enchiladas to be -- saucy and cheesy. Thanks for sharing.
Saute onions, jalapeno and garlic in olive oil, add groung turkey when browned add ingredients up to tortillas stir till cheese is melted.
Divide filling among the 8 tortillas roll up like a burrito placing in a oven prove pan and top with the remaining cheese.
Bake at 350 for 20 minute.
Serve with sour cream and salsa.
Garnish with cilantro.