Turkey Croissants With Cranberry Salsa
lets.eat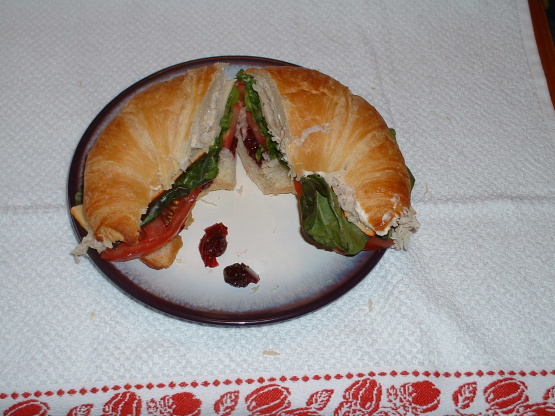 I make these for my customers who like turkey breast, and if you have leftover holiday turkey, you can use up your leftover cranberry sauce, as well.

Yummy sandwich! We sometimes use tortillas to make wraps... very good. Tastes like Thanksgiving in a sandwich!
Cut croissants in half, length-wise.
Slather 1/4 of the cranberry sauce on one side of a croissant and 1/4 of the mayonnaise on the other half.
Layer the sandwich with 1/4th of the turkey, a slice of cheese, lettuce and tomato.
Cut in half and serve.