Nimz1466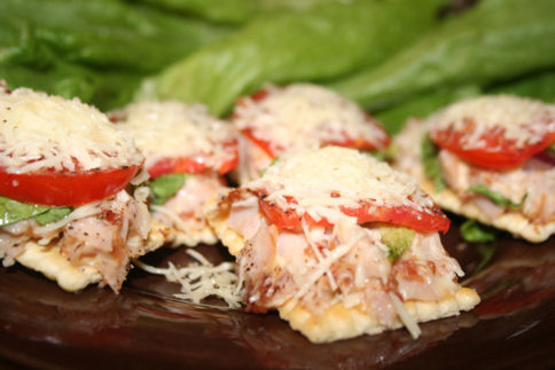 So quick and easy to make! You could also make quesadillas with this mixture by omitting the crackers and serving this between 2 flour tortillas. Bake for 10 minutes at 400 degrees.
Preheat oven to 400 degrees.
Mix the turkey, bacon, mayo and mustard in a small bowl.
Place the crackers on baking sheets. Top each one with a tomato slice, lettuce and turkey mixture. Sprinkle the cheese on top.
Bake for 5 minutes. Serve warm.