Bergy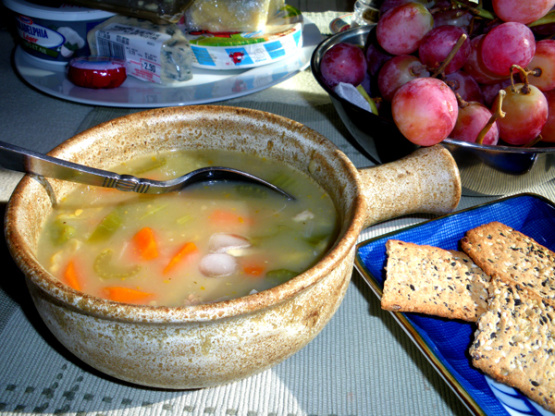 This is very hardy for a cold day, served with fresh buns for dinner or lunch.
Heat oil in a large soup pot.
Saute onion & green pepper until onion slices are translucent.
Add carrots, potatoes, celery & spices.
Mix well.
Add stock & simmer for 15 min until potatoes & carrots are soft.
Add turkey, corn.
heat thoroughly but don't boil.
Just before serving stir in parsley.
May add salt & pepper at this time to taste.