Turkey Cheese Pockets (Or Ham and Cheese Pockets)
Prep 15 mins
Cook 12 mins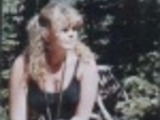 These are so easy to make for a quick hot lunch and taste so much better then the pockets you can buy in the store. You can also use jarred pizza sauce, pepperoni and mozzarella cheese to make pizza pockets as well.
Directions
Preheat oven to 400 degrees (205 celsius).
Mix cream cheese, mayo, and mustard in a small bowl.
Add turkey and cheese; mix well and set aside.
Press or roll out each biscuit to a 3 1/2 inch round.
Place 1 heaping tablespoon of the cream cheese mixture onto each biscuit round.
Fold dough over the filling to make a small turnover shape; seal edges by pressing firmly together.
Place on an ungreased cookie sheet and bake 10 to 12 minutes until lightly browned.
Serve hot.
To make ham pockets, replace turkey with chopped ham and mozzarella with shredded cheddar cheese.
These can be made in advance and frozen for a quick after school snack. Microwave them wrapped in paper towels until hot (1 to 2 minutes).
Reviews
Most Helpful
I took the concept and made them for breakfast. I was tired of buying the expensive ones with only 4 in a box. They turned out great. Next I will try freezing them. I can't wait to taste the pizza pockets. The kids will love making those! Thank you, Karen!
This was very good. I've made these several times now - with turkey, ham, and with pepperoni. The kids prefer the pepperoni with pizza sauce pockets. I used Grands biscuits to make 8 large pockets. I've packed these for lunches and freeze the rest. It's a great made ahead & freeze lunch. Thanks, Karen.

I also used the Grand sized biscuits and doubled the filling to make larger pockets for dinner. These were SO easy to put together and smelled really good while they were baking. And they were FABULOUS! I made a "dipping" sauce of equal amounts of mustard and ketchup as well as one with mayonnaise and a little bit of garlic powder. My fairly picky daughter said this was in her top 5 of favorite recipes ever, and THAT is quite a compliment coming from her! I had a leftover pocket for lunch today and I'm not sure it wasn't even BETTER! The next time I make these I think I'll try roast beef and add a little horseradish to the filling.