Churby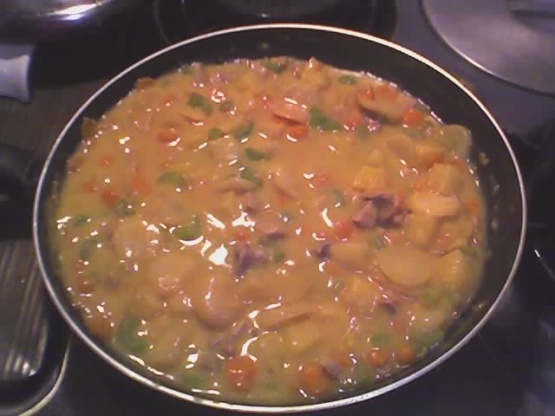 Not exactly authentic Asian cuisine, but it's good, and easy to make. Obviously, it can just as easily be Chicken Cantonese if that's what you have. I like it best with white meat only.

Top Review by Churby
I love this recipe! I had left over turkey and carrots and was looking for a recipe and found this one. I added one more tablespoon of soy sauce, but other than that, cooked it exactly as written. DELICIOUS. The pineapple makes it slightly sweet and nice. I served it over brown rice mixed with a teriyaki sauce (teriyaki rice). It's like having take out chinese, but better because I made it!
In a large frying pan, melt the butter and saute the celery and carrots.
Combine the next next 6 ingredients and mix until well blended.
Stir into vegetables and simmer over medium heat until mixture thickens slightly, stirring constantly.
Stir in remaining ingredients.
Cover and simmer 10 to 12 minutes.
Serve over rice.