Turkey Burgers With a Twist
Bergy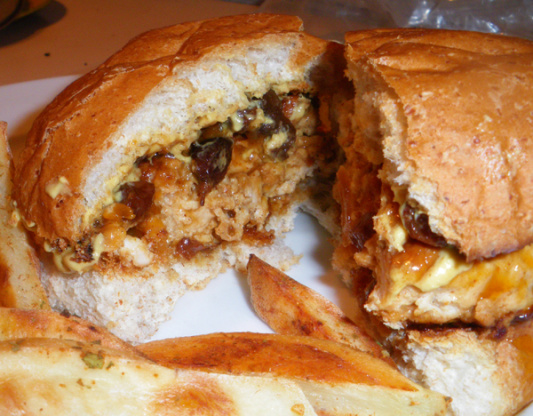 Ground turkey with a unique combination of flavors. Serve on a roll or on a salad. This simple condiment for the top is a must!

My BH & I didn't care much for these. We love turkey burgers and thought this would be nice change to our regular recipe. The only change we made was subbing pepper jack for the monterey. We like the sweet/hot effect. The burgers burnt quickly, I feel due to the sugar. And the mango chutney didn't add to the flavor. I felt some more substantial flavor was missing. I was disappointed.
Mix all burger ingredients together, cuting up large pieces of mango in the chutney.
Form into four burgers.
Grill, broil or pan fry to medium well.
Mix together topping ingredients, cutting up large pieces of mango in the chutney.
Top burgers and enjoy.