Turkey Breast Crusted With Hazelnuts and Lemon
KateL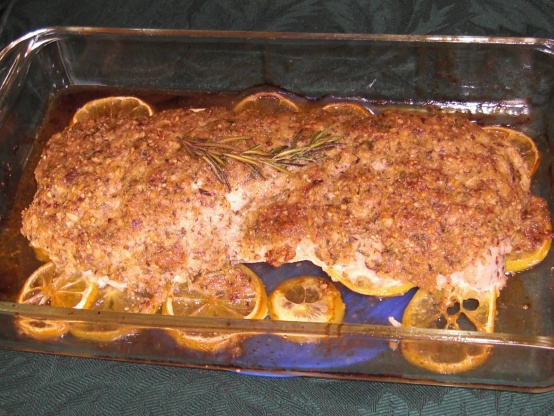 As light but elegant entree, this hazelnut and lemon crusted turkey breast would be ideal. I got it from Turkey Farmers of Ontario.

Top Review by KateL
5 Stars, a very nice way to serve turkey for a small dinner group, I purchased 1.85 lbs of turkey breast tenderloins, which laid out well in a 9x11 glass casserole dish. This is not traditional, but for anyone ready to ditch "samo-samo" roast turkey for Thanksgiving, this is easy and delicious. By the way, the skins did not come off easily from my hazelnuts, but I didn't care, the skins are so thin anyway, and the food processor had no problem doing its job. Thanks for posting this Annacia, this is a keeper! Made for 1-2-3 Hit Wonders.
Preheat oven to 180 C (350 F).
Spread hazelnuts on a baking sheet and toast in oven for 5 to 10 minutes (watch carefully as they burn very quickly).
When they are lightly toasted, remove from oven and roll hazelnuts between a few sheets of paper towel or in a dry tea towel to remove most of the skins.
Sort nuts from skins, discard skins and set nuts aside.
Zest and juice 1 lemon.
Place zest, juice, hazelnuts and remaining ingredients, except remaining lemon, into a food processor and pulse until mixture resembles coarse breadcrumbs.
Thinly slice second lemon and layer into bottom of a lightly oiled shallow baking dish.
Place turkey breast on top of lemon slices and evenly press nut crust over top of entire breast.
Bake in oven for 1 hour or until a meat thermometer registers 74 C (165 F). If crust starts to brown, cover lightly with a piece of foil or parchment paper.
Let rest for 5 minutes after removing from oven, slice against grain and serve.