Nif_H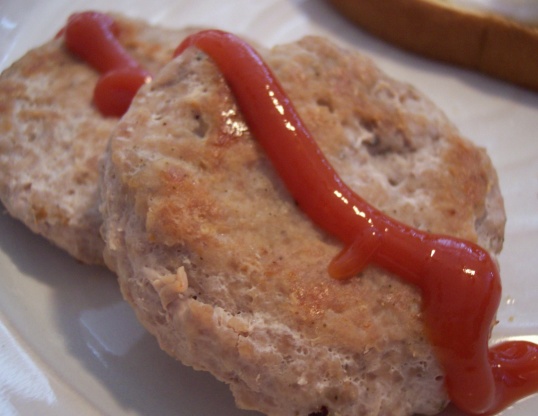 This is really quick and easy to make. I usually make a double batch and freeze individual patties to keep in my freezer for breakfast. I have another turkey sausage recipe, but I've since found this one and like it much better. These can be cooked in a skillet or on a George Foreman grill.
Place meat in a medium sized bowl.
Add spices to water and blend well.
Pour spice blend over meat and mix well.
Make into patties of desired shape.
Cook until center is no longer pink.