Turkey and Wensleydale Soup
Rita1652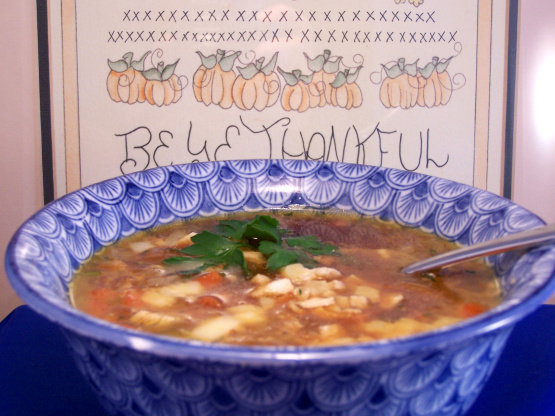 Just right for those Christmas leftovers, any crumbly cheese can be used.
Heat the oil in a large lidded saucepan, add the onion, garlic and carrot, cover and sweat for 10 mins, shaking the pan occasionally.
add the turkey and cranberry sauce and simmer gently for 5 minutes.
over a low heat blend in the cheese until melted.
mix the cornflour with the water and take a ladle full of hot soup and mix with the cornflour mixture, stirring until smooth. Pour back into rest of soup and allow to boil for few mins until slightly thickened.
Serve topped with chopped parsley.