Turkey and Rice Congee (Jook)
Adapted from Not Your Mother's Slow Cooker Recipes for Two. Congee or jook is a staple in China. Instead of making a separate stock, just use a turkey wing or drumstick here to flavor the broth. This is a very bland dish so it is important to serve the condiments if you want more kick. I posted this originally for ZWT 4. Serve with bowls of condiments on the side--chopped cilantro, minced green onion, or peanuts. soy sauce, and any hot chili sauce.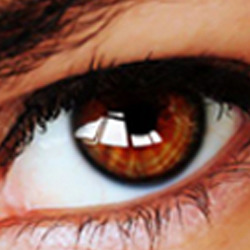 I was unable to purchase turkey wings, so I used 10 whole chicken wings. This was made with two tablespoons sesame oil, three tablespoons soy sauce, a 1 1/2-inch piece of ginger slivered, and to make sure it was not bland, I added 4 whole garlic cloves, and 1 teaspoon red pepper flakes!! I should have read about Jook before making it because I had not realized how soupy this would be, so I served this over additional fluffy rice, along with the cilantro, green onions, and peanuts! Next time I'll reduce the water by 2 cups! Made for the Zaar Chef Alphabet Soup tag game in Cooking with Friends!
Put slow cooker liner into slow cooker.
Place the rice, turkey wings, water, salt, ginger, carrots, celery, and mushrooms into the slow cooker.
Stir well.
Cover and cook on HIGH for 1 hour, then reduce the temperature to LOW and cook for 6 to 8 hours, until creamy, thick, and translucent white in consistency.
Remove and discard the ginger.
Remove the turkey wing and place on a plate to cool for 15 minutes.
Remove and discard the skin.
Pick the meat off the bones and discard the bones; return the meat to the soup.
Taste test; add soy sauce and sesame oil.
Keep WARM until ready to serve, with bowls of cilantro, green onion, and peanuts on the side for garnish choices.