Turkey and Apple Salad over Watercress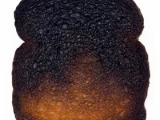 For your next protein fix! A good Vitamin C boost, too! The dried fruit and almonds are my addition. I used a variety of locally grown apples in this salad. From a copy of Good Food magazine February 1988. Update 28 May 2009: Since posting this recipe, I have reduced the oil by half.
Directions
In a large bowl combine the turkey, apples, celery, parsley and dried fruit.
Arrange the watercress on a large serving platter.
Whisk together the dressing ingredients and pour over the turkey/apple mixture.
Arrange the salad mixture on top of the watercress.
Garnish with lime wedges and a sprinkle of toasted slivered almonds.