Prep 10 mins
Cook 30 mins

A wonderful way to use leftover turkey! Adapted from RazzleDazzle Recipes.
2 cups cooked white rice
3 cups cooked turkey breast, cubed, skin removed
2 (10 3/4 ounce) cans condensed cream of chicken soup
1⁄2 cup light mayonnaise
2 cups celery, diced
2 tablespoons onions, minced
2 teaspoons salt
1⁄2 teaspoon pepper
2 cups corn flakes, crushed
3 ounces almonds, sliced
2 tablespoons butter, melted (or margarine)
Directions
Combine the rice, turkey, soup, mayonnaise, celery, onion, and salt in a 13"x9" baking pan.
Distribute cornflakes, almonds, and melted butter on top. Bake at 350*F. for 30 minutes. Enjoy!
Most Helpful
I had cooked a turkey breast more or less so I could have leftovers to use for other dishes, but this recipe didn't quite seem to hit the spot. Worth a try if you have all the ingredients on hand already.
This is a great use of leftover turkey. The only change I made was to use 1 can of condensed soup and 1 cup of chicken gravy we had left over as well. Otherwise made as directed. This is super simple to put together. The taste is wonderfully moist with a nice crunchy topping. :)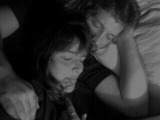 This is an easy recipe to half, so I did. It is delicious! It's not like leftovers at all! I just cooked a small turkey breast so I could have leftovers to try this out and I'm so glad I did. Made for 1st Annual Holiday Tag. Thanks so much Sharon.