Cooksci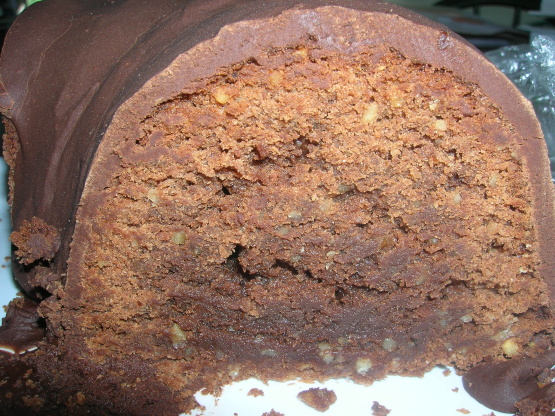 So rich and gooey! This cake is made completely from scratch-no mixes required. The secret to the fudgy tunnel is the addition of the nuts-don't be stingy with them! It's from Pillsbury Best of the Bakeoff.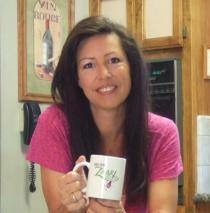 This is an awesome recipe. Not only was it beautiful but tasted like chocolate heaven... more like a brownie or hot fudge cake. You're right you can't be stingy with the walnuts or this cake won't turn out. I've made it several times, and each time great raves and reviews. Thanks for posting, I have it saved in my cookbook online and have uploaded a picture that shows just how inviting this cake is. ~V
Grease and flour a 12 cup bundt pan or 10 inch tube pan.
In large bowl, beat butter and sugar till fluffy.
Add eggs, one at a time, beating well after each addition.
Gradually add 2 cups powdered sugar, flour and cocoa.
Stir in nuts by hand.
Spoon batter into pan; spread evenly.
Bake at 350 F for 58-62 minutes.
Note: you won't be able to test for doneness since the filling is soft, so accurate temperature and timing is key.
Cool in pan 1 hour.
Invert on serving platter and cool completely.
In a small bowl, combine all glaze ingredients adding enough milk for desired spreading consistency.
Spoon over cake, drizzling down sides.
Store tightly covered.