Tisme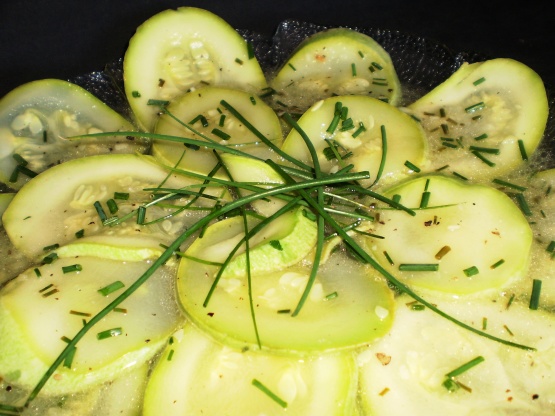 Top Review by Tisme
Simple and easy with great flavours.
I steamed the zucchini and as I did not have caraway seeds, I used some chopped chives instead.
I loved the lemon and garlic flavours together. I am the only one who eats zucchini in this family so I demolished it all be myself!
Thanks for a quick, easy and tasty way to use my zucchini ElaineAnn.
Steam or microwave zucchini.
Combine olive oil and lemon juice, then garlic and caraway seed; salt and pepper.
Drain zucchini and place into server.
Pour dressing over zucchini and mix.
Top with paprika.