Tunisian Yam and Red Bean Stew (Slow Cooker Version)
PaulaG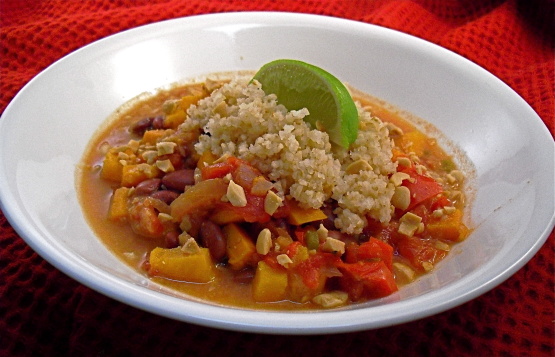 A former roommate of mine gave me the basic recipe for this spicy aromatic stew. It's great comfort food in cold weather, and fantastic fiery food for hot weather--it all depends on what you serve with it! I love it over steamed couscous or pieces of spongy bread, myself. Don't be put off by the long ingredient list...you are in for 10-15 minutes of chopping and that's it! Assemble this in your crock the night before and you'll have dinner done before you know it the next day!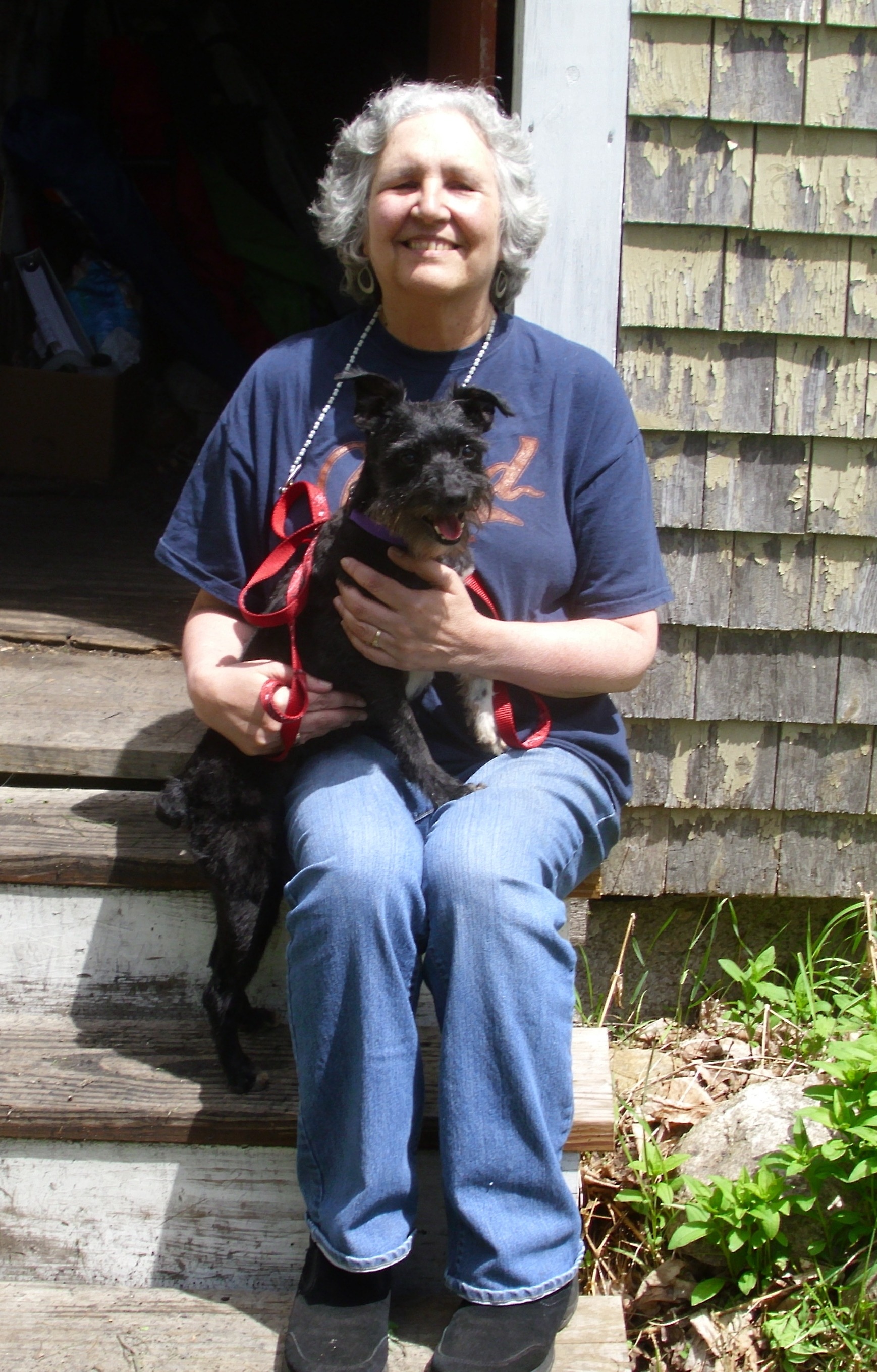 Outstanding! I already knew about the joys of the African combination of tomatoes, groundnuts, and chilis from a chicken stew from Niger that I make (see my recipes), but this might be even better, especially with the toppings of fresh lime juice and roasted peanuts! I did add a tad more peanut butter (more like a heaping 1/4 cup) and a little more salt, but otherwise it was perfect! Will be making this again, especially now that winter has truly arrived.
The night before you plan to make this stew, soak beans in water to cover. (Skip this step if using canned beans).
To assemble the stew in your crock pot, combine onion, bell peppers, garlic, ginger, yams, stock, tomatoes, jalapenos, salt, cumin, coriander, cinnamon, and black pepper. Stir till well combined. Add the beans after they've soaked overnight. Give it a good stir before you set it cooking.
Cover and cook on low for 8-10 hours, till the yams and beans are tender.
Before serving, ladle a little of the juices into a bowl; mix in peanut butter and stir till well combined. Return peanut butter mixture to crock and stir till well combined.
Top each serving with 1/2 T. dry roasted peanuts and a squeeze of lime juice.