Parsley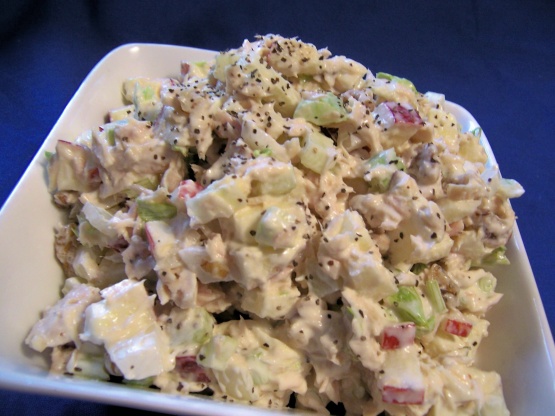 Use this filling for sandwiches or to make tuna puffs. Fancy enough for company and special occasions. Easy enough for everyday. Canned chicken also works well in this recipe also.

This salad was fine but quite tasteless. My DH suggested I added more apple and left the skin on. That gave it some more flavor and color. Needed more lemon juice and some salt and pepper. Nice change of pace. Thank you
Sprinkle Lemon juice over apples right after chopping.
Mix together rest of ingredients.
Use more mayonnaise if you want a creamier filling.
Use as a filling for sandwiches or puffs.
Note: For sandwiches I like to use the courser grained breads.
For puffs use shells as for cream puffs.
Serve either at room temperature or chilled.