Kree6528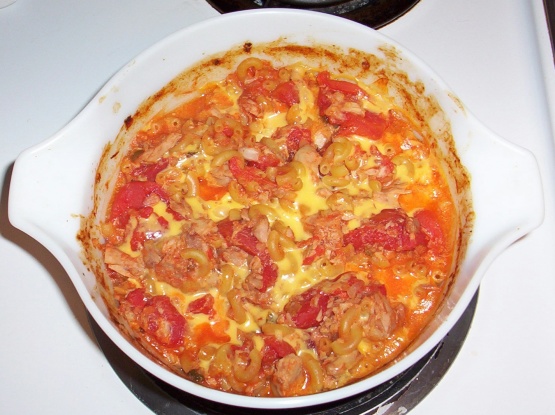 This is a recipe I have had for 30+ years. Originally came from a recipe book I had about America's Favorite Casseroles.
Combine the first three items, boil, stir occasionally.
Stir in macaroni and remove from heat.
Add tuna and 2/3 of the cheese.
Pour into a two quart casserole and cover.
Bake at 425 degrees for 20 minutes.
Stir once then sprinkle with remaining cheese.
Bake 5 minutes more.