twissis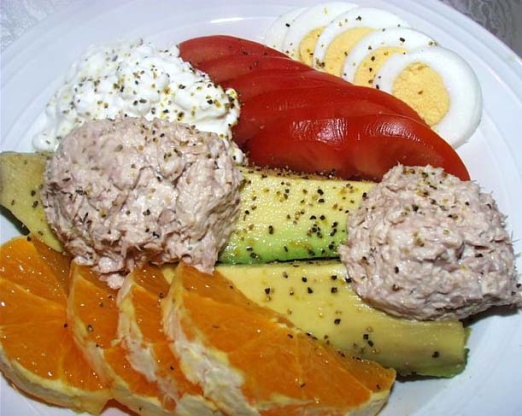 This is a simple dish with wonderful flavour. Enjoy as a light meal or as a starter to a larger one.

I'm a big fan of avocado and tuna together, but I wanted a heartier dish. I used this recipe as a starting point and added: 1/2 jicama (cubed) and 1 medium tomato (seeded and chopped) plus a pinch of sugar to bring out the flavors, then served it on a bed of lettuce with a side of soba noodles in sesame sauce. Seriously good stuff. Thanks!
Cut avocado in half lengthwise and remove pips.
Brush lemon juice over avocado to prevent discoloration.
Blend together fish, salt, pepper and mayonnaise and spoon into avocado.
Chill before serving.
Garnish as desired.