Tuna Steaks With Roasted Red Pepper Sauce
RonaNZ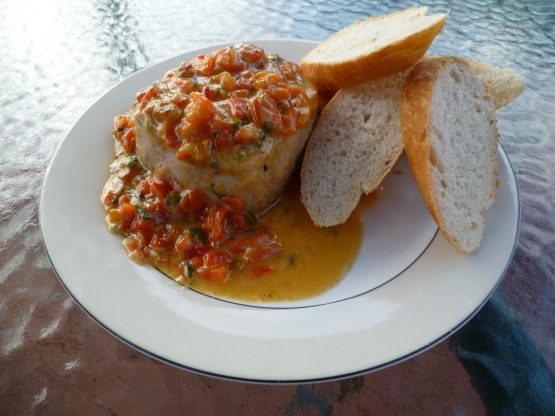 I just love this, serve with a tossed salad, roasted potatoes and crusty bread. Or just serve as is with just the bread.

Top Review by RonaNZ
Start with beautiful fresh tuna and sweet red pepper, you can't go wrong. Delicious. Did I make it right? I like my tuna very rare so I cooked that first and then made the sauce as it was resting. Is the sauce meant to have diced or strips of pepper - or put through a sieve/blended? I went for diced.
Add 2 tablespoons olive oil to a hot skillet.
Sear tuna steaks on both sides.
Melt 1/4 cup butter and stir in 1 tablespoon of flour.
Add 3/4 cup of white wine and then add the flour and butter mixture.
Add roasted red pepers and seasonings.
Stir sauce until mixed well.
Cook over medium heat for about 15 minutes or until desired doneness is reached.